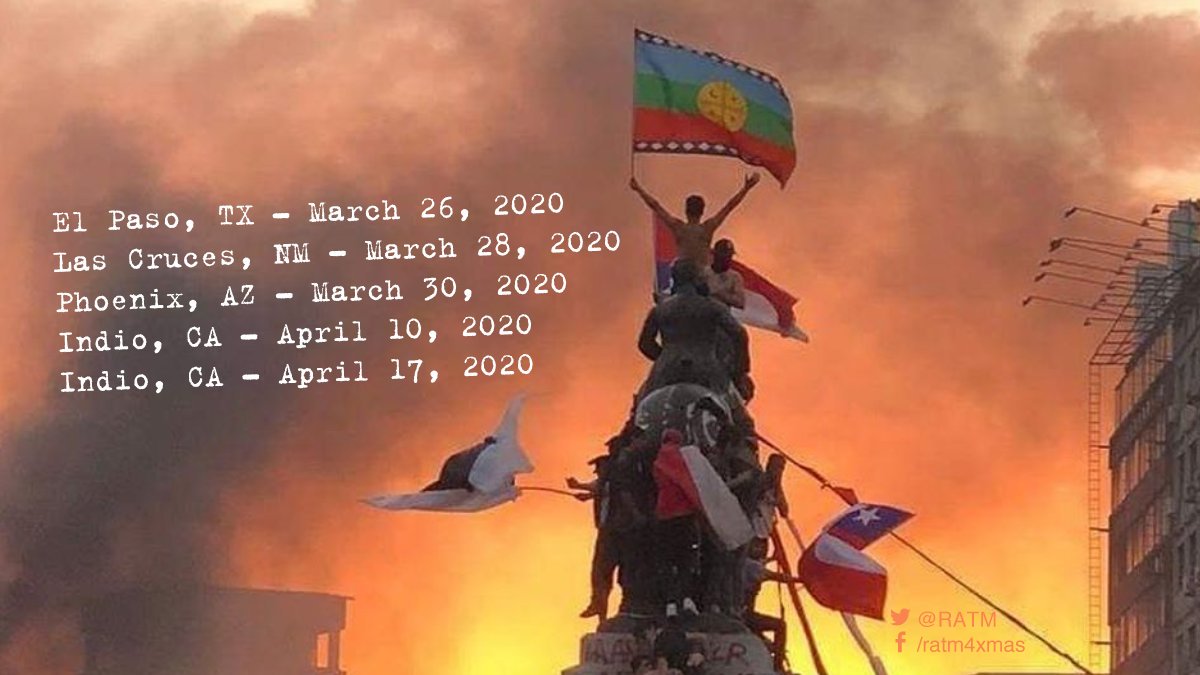 This photo was posted by @RATM on twitter – they are the first tour dates of the return of Rage Again The Machine
The reunion itself was sparked by an unverified instagram account. 
But it is true, and word is that more dates may be announced, but those are it for now. Get your Coachella tickets now. 
With the 2020 election in the U.S. coming up, and the state of the world right now, Rage Against The Machine felt it was time to return.
Read more from Consequence here and keep a look here for more when/if those dates get announced.