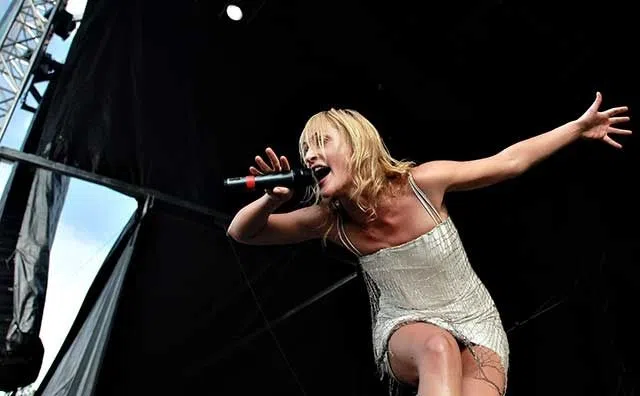 Feels like only yesterday we were gifted a new single ("Dark Saturday") from Metric… but they weren't finished!
AND LO: a second single from their upcoming, at the moment untitled, seventh studio LP which will be out September 21st.
Emily Haines describes this one as the most sonically intense songs on the album.
"The contrast between the delicate, dreamy opening and the heavy riffs of the verse and chorus match the dramatic emotional shifts we all go through when we allow ourselves to be vulnerable, the push and pull of retaining our own identities in love."
Here's the single with accompanying video … "Dressed to Suppress"
You can read up a little more on the new single and upcoming album in Rolling Stone!