So earlier this week Brett Wilson from Dragon's Den threw a fundraising garden party at his house. The event was a huge success, raising nearly half a million bucks for the United Way in Fort Mac as well as a few local charities that work with young people struggling with mental health problems. Overall, Brett is a really great guy.
With that said however many media members in Calgary were invited, including a few radio hosts. This kind of upset us. Were we not cool enough to be invited to his party? Not wealthy enough? Don't own enough patterned collared shirts? Whatever the reason was, we were bitter. So obviously we made fun of Brett really hard. Take a listen.
I mean really, what could go wrong making fun of a billionaire? We figured he would never know and life would go on. Until we got this tweet…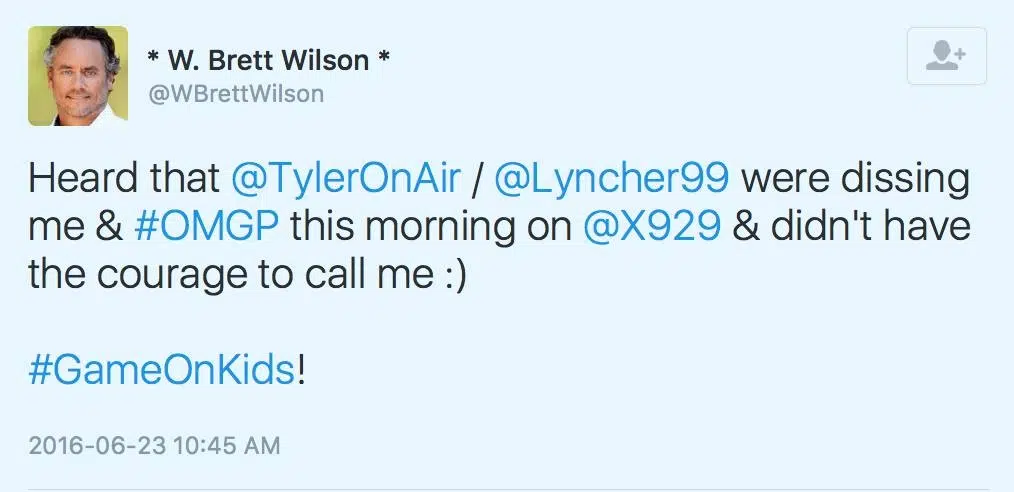 WHAT DOES GAME ON MEAN? Are we about to be fired? I could see Brett buying the station just to fire us. Were scared. It was nice knowing you.