Lynch has informed me he will be away next week, which means he won't be able to be my +1 for our mystery X-fest band/Fort Mac benefit concert on Monday! He thinks I won't be able to get another date in time. I told him I can get someone cooler than him easy, or so I thought.
I had our listeners send him my Tinder Profile picture as many times as possible in an attempt to garner his affection. I'm sure he loved the 250 + notifications on Facebook and Twitter. My mom on the other hand found it quite embarrassing, you can listen to that here.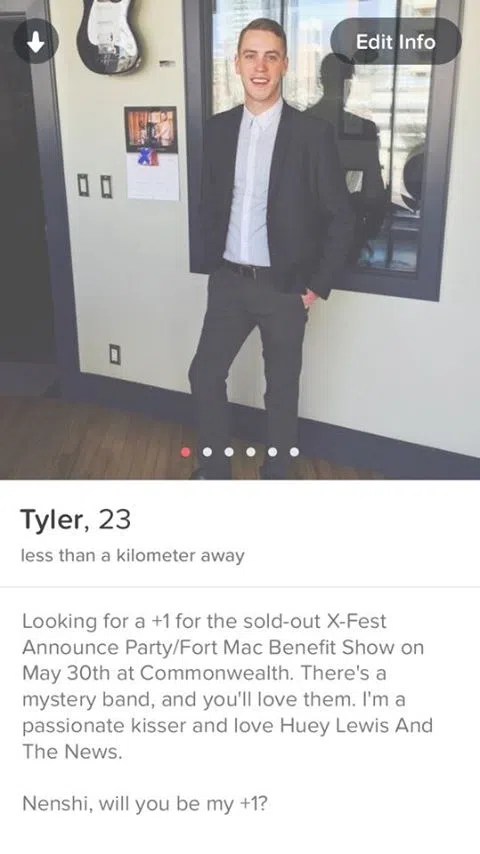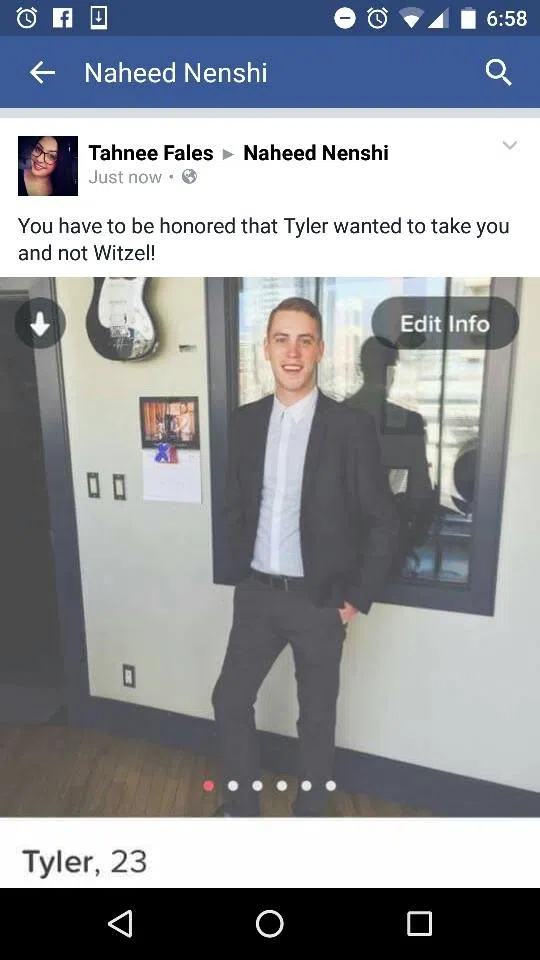 I still haven't received a for sure yes, or a for sure no from Nenshi and the suspense is killing me, so I decided this morning to sit down at the window and reflect…
Hopefully that message will resonate with him. If he ends up joining me, I'll be sure to let you know.