It goes without saying that when you receive a text that's clearly not intended for you, you have to mess with the person. If you don't you're a monster. This is an opportunity handed down from the gods to anonymously have a laugh at someone else's expense.
With that said, I've never had a wrong number text conversation that started so strange before I had the chance to make it that way.
Check these out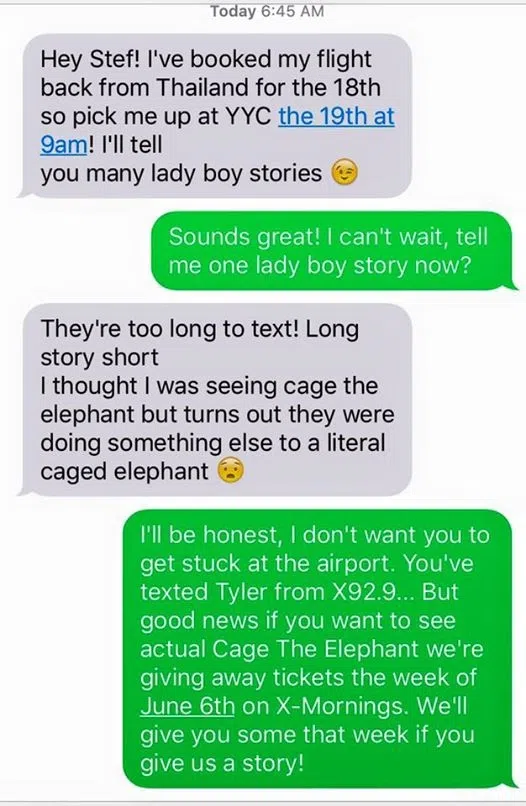 I feel no shame in plugging our show to a stranger and I figured that would be the end of the conversation. Boy was I wrong.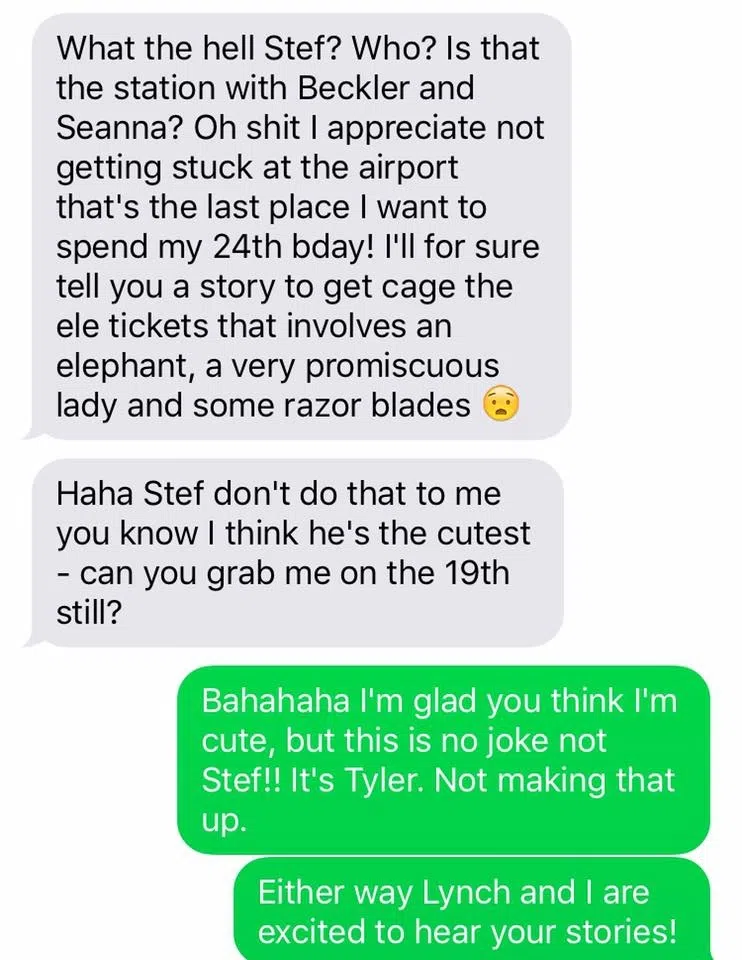 Reading back I'm 99% positive she meant Beckler was cute, but whatever. The conversation continued to progress.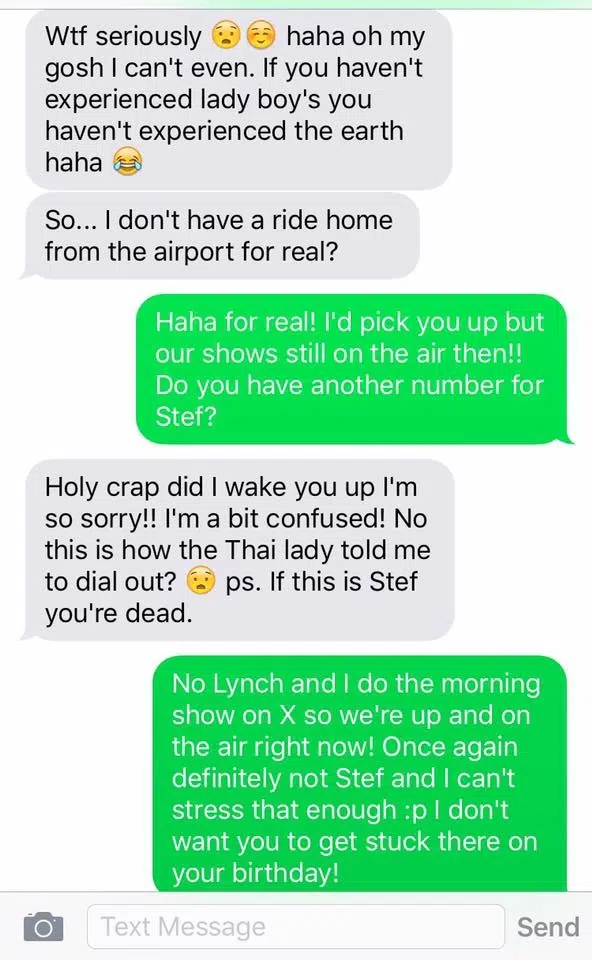 At this point I wasn't sure she would ever believe me. Then my phone rang, it was her. She STILL didn't believe I wasn't her friend Stef pranking her. Which is amazing. I clearly need to meet her friend Stef as she is a master of the art of pranking.
After a quick phone chat I finally convinced her to find another ride home from the airport. Which is good, but what's even better is that we are all going to hang out when she's home! Yay to making strange new friends via texts from Thailand about lady boys and elephants!