It was a big week for ride sharing in Calgary! City council made some by-law changes earlier this week that would allow for companies such as Uber and Lyft to operate in our city as long as drivers pay a mandatory fee and get their proper inspections! Uber wasn't too pleased about it though, and announced that they would be abandoning the market as the new rules make things "unworkable".  You can read more about that here.
Lynch and I love ride sharing. That's why we decided to take it upon ourselves to offer up some rides to listeners this morning in a little competition to see who could make the better driver! Lynch obviously took things seriously, where as I more or less tried to use it as a dating service.
Check out the video!
Not only did I manage to make my rider completely uncomfortable, I also managed to creep out the one and only Mayor Nenshi!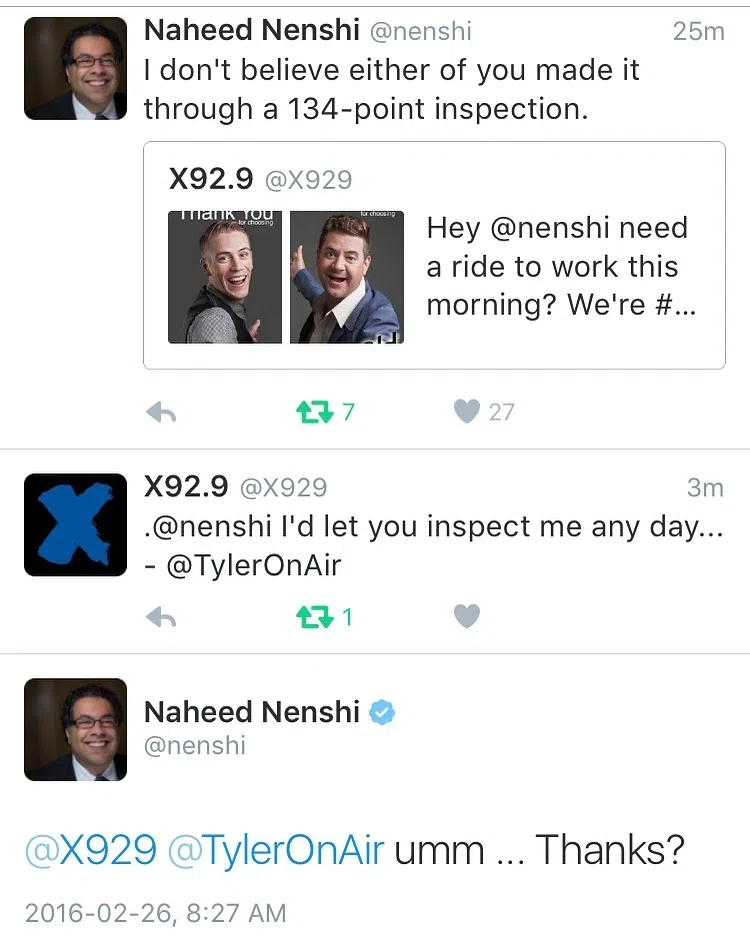 I can't lie. Creeping out Nenshi is one of my biggest accomplishments thus far in my career. I'm going to print a picture of that tweet off, frame it and give it to my mom. She can hang it where my college diploma was supposed to go.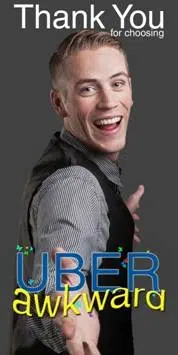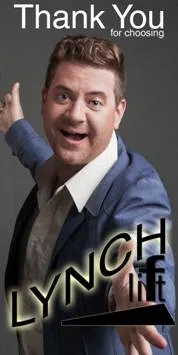 Overall it was a pretty good day! You can listen to audio straight from the show right here as well!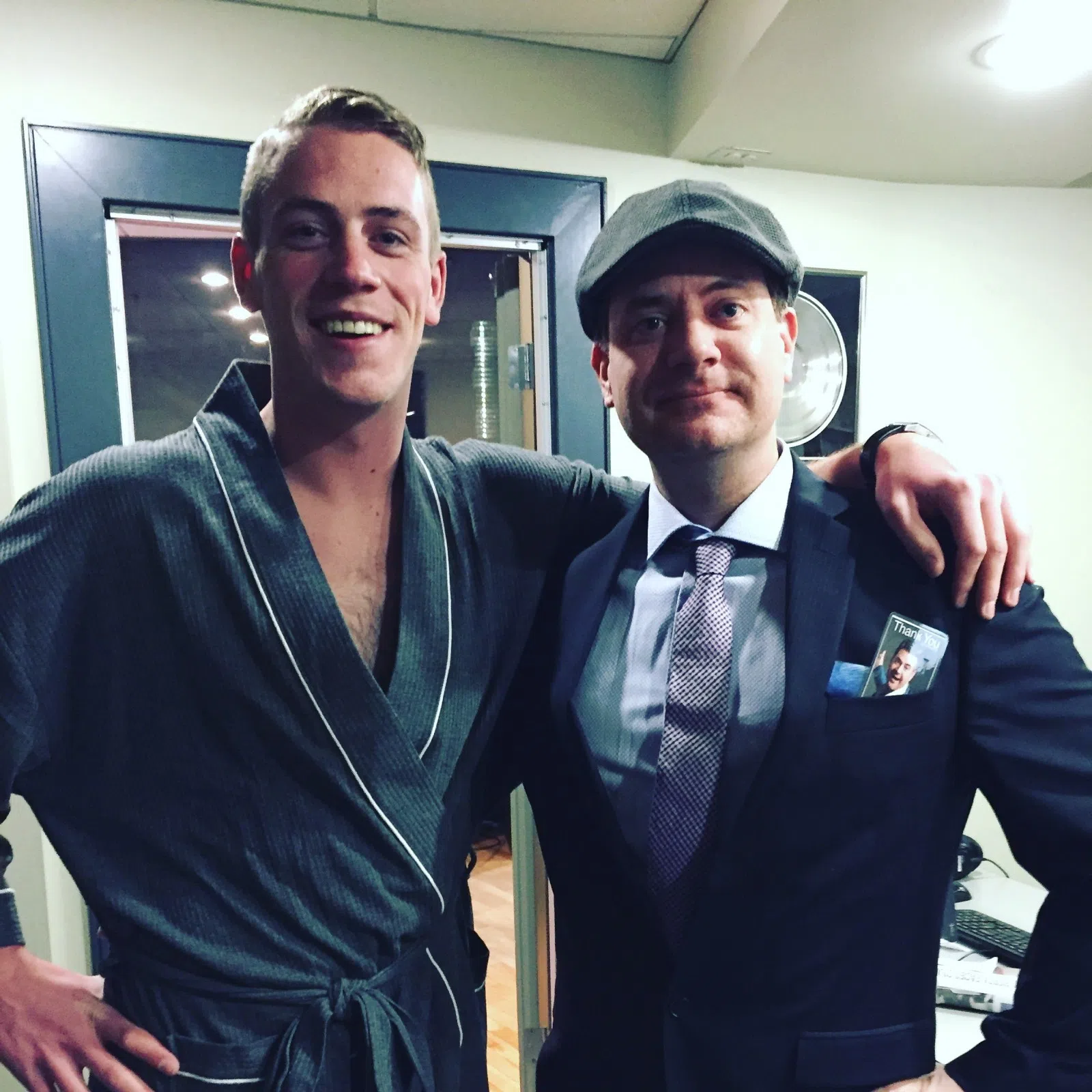 Who is the better driver?
Poll closed: Mar. 21, 2018 @ 12:00 AM